Fans of the original "Cut the Rope" will be well aware of the adorable little character known as Om Nom, who somewhat became a pop culture phenomenon overnight. This fun little friend was with gamers every step of the way, cutting candy rope like there was no tomorrow. While the creators didn't initially market him as the main part of this addictive puzzle game, fans still fell in love with him. Embracing this craze, Zeptolab have announced that the highly anticipated "Cut the Rope 2" will encourage users to get to know Om Nom on a whole new level.
Along with a more in-depth look into the life of Om Nom, gamers can expect to see brand new mechanics introduced into the physics-puzzle game, along with brand new challenges on every level, power-ups and secret levels. The game developers at Zeptolab have created a whole new way for users to interact with Om Nom, where they can spend time getting to know this new entirely animated character. While the first installment of "Cut the Rope" somewhat tested the waters to see what would and wouldn't work, the new sequel has been created to cater for "both puzzle novices and puzzle veterans".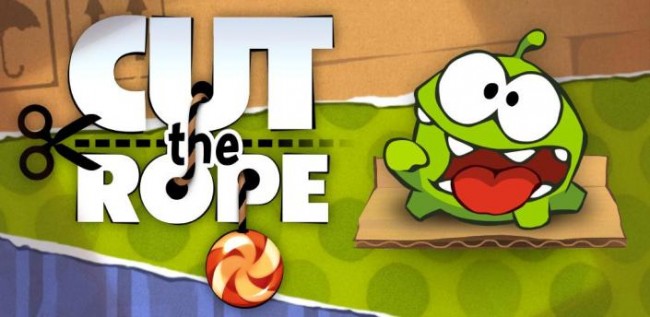 (Source: http://www.droid-life.com/tag/cut-the-rope/)
When asked by 'Pocket Gamer' how the company plans to monetise this new creation, Zeptolab announced that they would be offering the app at a discounted introductory price in the Apple Store from its release date on 19th December, 2013. Furthermore, users can expect to be enticed by in-game purchase options, with the choice of purchasing power-ups and even outfits for Om Nom. For now, Cut the Rope 2 will only be released on iPhones and other iOS devices, with the creators hoping to expand to Android devices in the near future. With Zeptolab having taken on-board the feedback from the gaming community, existing and new users can expect to see some great new additions and updates to this already popular puzzle game.
Comments
comments