To help users not miss out on a single post, Facebook has released a new feature for its mobile apps. The new feature essentially enables users to access their news feed while they are offline. It was only last Thursday that the company announced it would be updating the app's News Feed to enable users to receive the posts even with a weak connection.
Recently in a blog post Facebook said "These changes will help anyone who is on a poor internet connection — even those whose network connectivity is generally good but who have intermittent connections in places like subways and tunnels, or at large events,".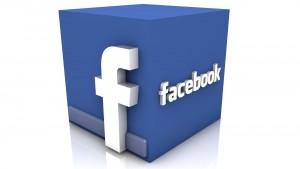 Furthermore, users will also be able to post comments on the posts in the news feed, however they will only be loaded once the connection is made again. The stories that have not been read yet will be logged in the news feed so that they can still be read when offline. These will be displayed using Facebook's relevance algorithm. Once the user has returned online, the News Feed of the users will then start receiving the latest stories from Facebook's server.
The Facebook app also takes into consideration posts that have been downloaded but have not been read, and when the News Feed is scrolled through they will appear as new stories. Additionally, Facebook is working on a new feature that will enable the app to recover new stories while there is a good connection.
Facebook has also mentioned that the rollout of these new features and changes to the News Feed will take some time.
Comments
comments