With the goal of creating a more simplified user experience, LinkedIn redesigned its mobile apps and offers five major tabs for searching and browsing content.
The newest version now offers a 'home' feed for searching customised content which is said to be the most relevant information to the users skills and industry. Users are able to share posts on their feed as well as post comments and likes.  In order to customise the content a user sees, they are able to unfollow users and remove posts from their feed.
Additionally, the 'Me' tab offers users the ability to view their endorsements and profile views, as examples. This tab also allows users to update their profile.
The 'My Network' tab shows the current events within the users network. It also offers a list of people that users may wish to connect with that are recommended based on their current network.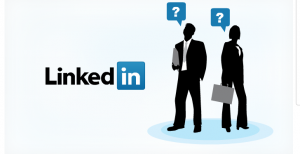 Lastly, the 'Messages' tab enables users to access their private conversations. The 'Search' tab offers users the ability to search for groups, jobs and people. This function is said to be at least 300 percent faster and more efficient, allowing users to potentially see results before they have finished searching.
Joff Redfern, the VP of product at Linked In commented recently " We've not only rebuilt the new Flagship app from scratch but we have taken everything you love and more to develop a mobile experience that is more intuitive, smarter and dramatically simplifies your LinkedIn experience."
The LinkedIn mobile app is available for a free download from Google Play and the iTunes App Store.
Comments
comments