In today's world of modern technology what's hot one day can just as easily be frozen cold the next. To be the best in the industry you need to be one step ahead of the game at all times. Introducing something new to the market, that has its very own individual draw card to entice players to keep gaming is a great way to make yourself known in the world of mobile applications. With the latest news from Google Play and Inside Mobile Apps, game developers are really going to have to take things to the next level if they want to stay in the game.
While we don't have a crystal ball, market trends and perception from important industry players can provide great insight into who and what to watch, when it comes to tracking down the latest and greatest of apps. Whether you favour an Android or iPhone device, read on to discover how the industry is stepping up their game.
For Android users, the Google Play Store released their list of "Apps to Watch" on December 10th 2013, with the list including photography apps, a newly released edition of Instapaper and the Disney Animation App "Disney Infinity: Action!". Interactive apps, which incorporate the users personality or own images continue to grow, as what may just be the next big hit across all platforms.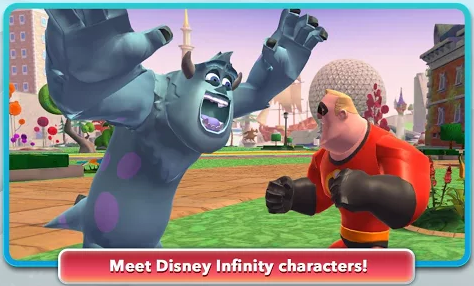 (Source: https://play.google.com/store/apps/details?id=com.disney.disneyinfinityaction_goo)
Game developers involved in creating apps for phone and tablet devices should also brace themselves for some fierce competition, as "Inside Mobile Apps" released the news that Playstation Vita games are now being reinvented to be compatible with various android, iPhone and other iOS devices. With this statement, it seems that the real answer to the question of 'what's next for mobile apps', is a platform where users can expect to see better quality game releases nearing the end of 2013 and into the New Year.
Comments
comments