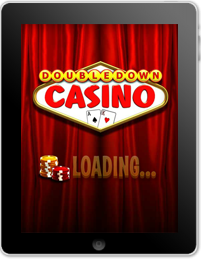 With huge growth in mobile applications, there are still only select ways for Publishers to monetize their traffic and achieve maximum revenue. Our mobile advertising agency has worked with some of the leading apps in the marketplace including Slotomania, Expedia and eHarmony to drive high quality traffic to their campaigns from our large user acquisition network. With huge payouts for advertising campaigns, our mobile publishers see great returns from running campaigns with well known apps like those mentioned. We aim to establish long term relationships with high quality publishers and developers for our performance-based campaigns to ensure a strong return for both the publisher and advertiser.
Our campaigns typically operate on a Cost-Per-Install model, which allows us to get the greatest return for publishers driving traffic as well as ensuring quality for the advertiser. We'll work with our Advertisers to provide you with high converting creative and assign an account manager to work closely with your app in order to determine the campaigns that are best for your audience. It's in our best interests for our publishers to make money so we both can!
AppReach by Brus Media
Our custom AppReach solution has been developed to allow website owners and bloggers to monetize their mobile visitors. Our solution is integrated with a simple script that can be copied and pasted into your site. You don't need to worry about the performance of cost-per-install campaigns however, as we agree on a fixed monthly rate to ensure guaranteed revenue for your website
Find out more about AppReach here.
Contact us today and let's chat more about monetizing your mobile traffic.